Reading Time:
12
minutes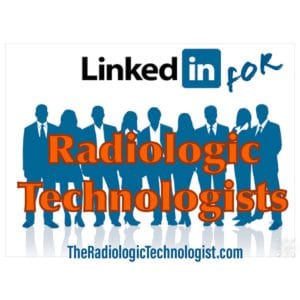 So you probably first heard the word "LinkedIn" brought up during conversations between workmates, classmates, or friends. You did a bit of research, likely signed up for an account but never gave much thought to it after. Now that you've heard a few colleagues got new jobs thanks to their profiles being on LinkedIn, you're asking yourself again: "What was LinkedIn for again?"
LinkedIn is a social networking site specifically designed for professionals. It is the largest of its kind, with more than 630 million members in over 200 countries and territories. Nonetheless, most people are clueless about how to use the platform and benefit from it.
So to help you get the best out of LinkedIn as an aspiring or practicing radiologic technologist, this article will discuss the purpose and benefits of LinkedIn and how to create a LinkedIn profile. But first, a brief introduction to LinkedIn.
What is LinkedIn?
LinkedIn is simply a professional network. And its vision and mission best explain its purpose.
Vision: create economic opportunity for every member of the global workforce.
Mission: connect the world's professionals to make them more productive and successful.
LinkedIn's basic features
LinkedIn is rather user-friendly, especially if you're conversant with using Facebook or other similar social networks. You network with people by adding them as connections, similar to sending a friend request on Facebook. LinkedIn is also comparable to Facebook as far as layout and features go. Speaking of features, here are the basic features offered on this platform.
Home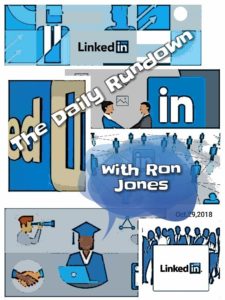 The home page is where your news feed is displayed. By news feed we mean the recent posts from your connections, groups you've joined, and companies and hashtags you follow.
Remember, LinkedIn is a site for professionals to network, so expect the posts you see to be in line with careers and business. You won't find members posting memes, cat videos, and what they had for lunch.
Profile
Your profile begins with the intro section, which includes your name, photo, occupation, contact info, and location. Below that, you can add other profile sections such as:
A professional summary
Work experience
Education
Skills
Honors & Awards
In a nutshell, the information on your profile is similar to that on your resume.
My Network
On this page, you will find your connections, the groups you've joined, and the companies and hashtags you've followed if any. Pending invitations and people you may know are also listed here.
When another professional invites you to connect with them, you receive a notification for a pending invitation. You can then either accept or ignore the invite. Moreover, from here, you can also add your contacts to your network.
Jobs
Employers are actively posting job listings on LinkedIn each day. And LinkedIn recommends jobs for you based on your profile and career interests. Other than the job recommendations, you can also search for a job yourself from here.
Messages
You can start a private conversation with another professional on LinkedIn by messaging them. Apart from messages, you can also send images, files, GIFs, and emojis.
Notifications
LinkedIn also has a notification feature, which lets you know when other professionals view your profile, searches you have appeared in, posts you might be interested in, et cetera.
Search
Like other social networks, LinkedIn has a search feature, which allows you to find people, jobs, companies, and more. You can also filter your search results to make them more specific using different customizable fields, such as location, industry, job type et cetera.


Benefits of using LinkedIn
Whether you're a student, a graduate, a very successful CEO, or an entrepreneur, an impactful LinkedIn profile can attract life-changing opportunities and networks. Here are various reasons why you need a LinkedIn account:
Network with influential people
Influential people include hiring managers, recruiters, and investors. And get this, 90 million LinkedIn users are senior-level influencers, and 63 million are in decision-making positions! Not to mention, more than 90% of recruiters use LinkedIn regularly.
By joining LinkedIn, you're creating an online personal brand, which exposes you to key decision-makers and recruiters. So when someone puts your name into a search engine such as Google, Bing, and Yahoo, you appear in the search results.
Showcase your knowledge, credibility, and skills
A professionally written and completed LinkedIn profile creates a positive first impression of you and proves your abilities to employers and recruiters as they get to see your accomplishments, recommendations, and work history.
Find and apply for jobs
According to LinkedIn, there are more than 20 million open jobs on the site. And as mentioned earlier, LinkedIn recommends positions you may be interested in, or you can always search for a specific job. Either way, LinkedIn allows you to apply for roles directly, save job searches, and inform recruiters that you are open to hearing about other opportunities.
Join LinkedIn groups
Groups are a great way to meet with like-minded individuals like yourself. And these individuals don't have to be on the same career level as you. So as a student or graduate, you're also able to connect with professionals already working in your industry, which is radiography in this case.
Groups also allow you to take part in discussions, which is an excellent way to exhibit your knowledge on topics related to radiography. Other group members, who may include influential individuals in leading organizations, may be impressed with you and want to connect.
Carry out research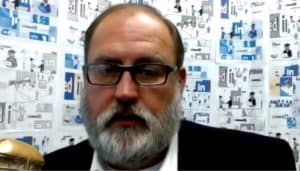 With a LinkedIn account, you can research companies, recruiters, investors, hiring managers, and interviewers, before submitting your application. Doing a quick search of company pages will give you the latest news stories and show you people that work for that organization.
Job seeking can be quite tasking, and applying for online jobs day after day is a job in itself. But LinkedIn makes the process easier and ensures you are sourcing opportunities effectively. Not to mention, you can do all this for free!
How to create a LinkedIn profile for radiologic technologists
Now that you know the benefits of LinkedIn, the next step is to sign up for an account or update your profile. Take this as you would any project by allocating ample time, carrying out relevant research, and gathering any useful content. In the end, you should have an accurate, relevant, and compelling LinkedIn profile. Let's begin.
Select a great photo
LinkedIn states that members with a profile photo can get up to 21 times more profile views than members without. Having no profile picture or hiding behind a logo or avatar casts doubt on your credibility, it says to everyone that visits your profile:
I am lazy
I am hiding something
I am not genuine
I couldn't care less for business relationships
Don't trust me
That's not the kind of message you want to send, so post a picture. But not just any photo, it should be a professional one. Investing in a professional headshot would be best but as it might be rather costly, here are a few tips to help you select the right LinkedIn profile picture:
Choose an up-to-date photo: ensure your photo was taken within the past few years and reflects how you look each day (hair, glasses, makeup, etc.).
Your face should occupy 60% of the space: remember we want a photo that makes you look professional so one of you ziplining won't do.
Choose the right expression: smile, it's the universal welcome. A recruiter will be more attracted to a candidate who appears warm and friendly than a stern, serious-looking candidate.
Wear what you wear to work as a radiologic technology: your attire should reflect who you are and be relevant to your target audience. We recommend solid colors as they tend to do best in photos.
The background should be simple: your face should be the focal point, so ensure your background choice isn't distracting.
While we're still on the profile picture, here's what not to do:
Don't use selfies
Don't use filters
Don't use group photos
Don't use images where you've cropped others out
Include a background image
Your profile picture and background photo are what your profile visitors see first, so invest your efforts in them as well. A suitable background image is one that reinforces who you are and visually supports the written content in your profile.
Some users still use the default image (blue gradient with dots and lines) maybe because they don't know a custom image can be uploaded or are clueless on what image to use. Whatever the reason, here are a few ideas to help you select a background image that speaks to your profession as a radiographer.
Workspace: a picture of your work environment, in your case, a radiographic imaging room, is a simple way to suggest professionalism.
Cityscape: your background image could feature a city skyline or landmark to show potential connections where you're based.
Architecture: an image of the hospital, clinic, or research institute you work boosts your credibility.
Equipment: reinforce your profession and capabilities without being overly promotional and vain by featuring the primary tools you use, such as X-ray machines, ultrasound equipment, and CT scanners.
Create a positive first impression by taking the time to select an impactful background image.
Construct a captivating headline
What makes you want to read an article or watch a YouTube video? The headline, right? The same goes for your profile. The headline will help viewers determine if they want to read on or not. And note, it's not necessary your headline be your job title and company name only.
Use the 120 characters (including spaces) to tell readers what your value proposition or your "so what?" is. Okay, you're a radiologic technologist, so what? Don't just tell employers and recruiters who you are, tell them what you can do for them as well.
William Arruda, Forbes contributor, says the best way to make your headline stand out is using the formula, "Job title/company + Keywords + Zing."
Job title/company: for example, Radiologic Technologist at ABC, this information helps viewers determine relevance.
Keywords: keywords are the key to being found on LinkedIn. Your headline should, therefore, include keywords people would use to find you such as CT technologist, MRI technologist, and sonographer.
Zing: it tells prospective employers how you do what you do and the value you create while doing it.
In short, your headline should be your value proposition. We have talked about the value proposition before in one of our previous articles on how to write a radiologic technologist's resume. And basically, a LinkedIn profile is a more detailed resume. Here's an example of a value proposition borrowed from that article.
"ARRT certified radiologic technologist with one year of experience performing X-rays, fluoroscopy, and computed tomography in a large hospital setting."
It can be rather challenging to craft a headline that includes all this information with just 120 characters, but it's worth taking the time to perfect.


Write a winning summary
LinkedIn allows up to 2000 characters, about 300-350 words, for the summary section. Use this space to strengthen your profile by giving readers a bit of insight into your personality, optimizing your search terms, taking the reader through your career journey, and inspiring action from the reader. So how do you do this? Here are a few pointers:
Write in the first person: don't approach this as a biography. To be effective, you need to write it more like a self-marketing pitch but don't oversell yourself.
Start strong: LinkedIn only shows the first three lines of your profile summary before readers have to click to see more. So these have to be catchy to pull readers into wanting to learn more about you. Alternatively, start with the number-one thing you want employers and recruiters to know about you.
Ensure your summary is keyword rich: Recruiters find the right candidates by searching job titles, skills, and other relevant keywords. Review radiologic technologist job listings and note the recurring hard skills and keywords. If applicable, add them to your summary and profile.
Talk about your career: tell recruiters and hiring managers about your proudest accomplishments, what makes you a great radiographer, and what caused you to transition from one job to another.
End with a call to action (CTA): let employers know if you're available for work, what type of jobs you're open to (long-term, contract, etc.), and how they can reach you.
Work on the experience section
We have all had different career paths and showcasing your professional journey on LinkedIn helps you stand out from the competition. List the job positions you've held, and include a summary of your achievements under each. Write this in paragraph form because you won't include a lot of information. But you can also use bullet points and list some of your roles as well.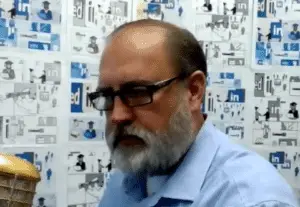 Unlike a resume, which contains detailed descriptions of your duties, responsibilities, and achievements that are relevant to the position you're applying for, a LinkedIn work experience section doesn't have to be as detailed. However, it's essential that the information in both matches because prospective employers will check.
To quickly create content for this section, follow these steps:
Copy the work experience from your resume and paste it into your profile.
Select your main achievements, especially the quantifiable ones, and remove the rest of the content.
If lengthy, rewrite in fewer sentences that highlight the selected achievements.
Add your education details
Don't ignore the education section as it proves to recruiters you're qualified, makes you easier to find, expands your network when you reconnect with your school alumni and tells the story of how you came to be a radiologic technologist.
But I doubt any recruiter cares about your kindergarten and junior schools. Just include the schools, colleges, and universities that matter and relate to your profession as a radiographer. And as you add a school/college name in your education section, consider the following:
Enter any extracurricular activities you participated in while attending said school/college in the Activities and Societies text box.
Enter any awards/honors you received from the school/college in Description
Add a photo, video, link, or document to showcase your proud moments while attending the school/college.
Showcase your licenses & certifications
With all the competition, you need to ensure you stand out to recruiters and hiring managers. Showcasing any licenses and certifications you have on your LinkedIn profile is one way to achieve that. When you include your certifications on LinkedIn it:
Showcases you as a recognizable expert in your field
Proves your credibility and value to employers
Demonstrates your unique skills and experiences, which helps you stand out from other candidates
Shows that you are committed to broadening your professional education and are keeping up with the latest developments in medical imaging
Boosts your career and attracts life-changing opportunities
As a radiologic technologist, you're bound to have several certifications, including ARRT certification in Radiography (R), Computed Tomography (CT), Breast Sonography (S), Radiation Therapy (T), et cetera. Some states require licensure for radiologic technologists, so if you have a state license you may include it to add to your credibility.
According to Social Media Examiner, one in five hiring managers has chosen a candidate based on his or her volunteer experience. Moreover, 41% of professionals surveyed in a LinkedIn survey stated that they consider volunteer work equally as valuable as paid work experience.
Medical imaging involves interacting with many different patients. And given that volunteering shows that you care about helping others, recruiters will find you quite valuable. The entries you make in the volunteer experience section may include the name of the organization, your role, the cause it supports, time spent volunteering, and a description of the experience and the role you played.


List your skills
Use the skills and endorsements section to tell prospective employers and your connections who you are and what you can do. Showcase your skills and ask people to endorse them to prove your expertise to viewers. You can even endorse other people's skills for them to endorse yours.
Hiring managers look for both technical and soft skills when hiring radiologic technologists. Soft skills you will be expected to have include, communication skills, teamwork, time management, and observational skills. And the technical skills employers will look for include X-ray, fluoroscopy, computed tomography (CT), and others.
While adding skills, consider the following:
Include keywords that improve your search results
Add skills relevant to medical imaging
Remove outdated skills
Ensure the most important skills top all lists
Don't add common skills like Microsoft word
Request recommendations
Having recommendations from senior officials and clients on your LinkedIn profile confirms your skills and work style, which boosts your profile, and authenticates your claims of expertise. Moreover, recommendations increase your chances of being contacted by prospective employers and securing an interview with them.
Get recommendations by requesting people you've worked with to recommend you. And since generic recommendations aren't very useful, specify what they should focus on. Another way to get recommendations is by recommending others, quid pro quo.
Showcase your accomplishments
LinkedIn classifies your accomplishments into eight segments:
Publications: if you have authored any book or written an article published in a reputable website, add it here and include a brief description.
Patents: showcase your innovation skills here by adding your issued and or pending patents.
Courses: list relevant coursework such as CPR and Bls to show your various skills.
Projects: tell prospective employers of any projects you've been actively involved in to demonstrate your experience.
Honors & Awards: feature the recognition you have earned up to date.
Test Scores: if you have excelled in an exam, list the marks scored here.
Languages: increase your job opportunities by letting hiring managers and recruiters know you're bilingual or multilingual.
Organizations: list NGOs or communities that are important to you and briefly describe what they do.
Make sure to take the time and put in the effort to follow and execute these guidelines. Once you do so, you'll have a current and compelling LinkedIn profile that is consistent with who you are in the real world. Then, of course, start networking. My LinkedIn profile has landed me numerous opportunities over the past several years, including my last job as Director of Imaging. The staffing agent found my profile on LinkedIn while he was looking to fill a vacancy in an Idaho facility. He contacted me through LinkedIn and we agreed to chat on the phone. Long story short, I interviewed with the hospital and got the job.
Aside from the job, I have made more friends than I can count through LinkedIn. It has also kept me in touch with peers who change jobs and move around the country/world. Company email addresses and office phone numbers change. Sometimes even personal cell phone numbers change. But you have only one LinkedIn account and because of that, it is easy to keep in contact with your network no matter where you are in life.