Reading Time:
14
minutes
What is a Radiation Safety Officer and How Do I Become an RSO?
Thanks to technological advancement, physicians in today's world diagnose and treat diseases much more accurately and timely than they did in earlier years. In radiology, for instance, improved and more accessible technology has greatly benefited patients.
However, due to the increased use of medical imaging, the risks involved in such methods must also be acknowledged. Most notable being patients are exposed to ionizing radiation that may result in injury.
Some commonly used diagnostic imaging procedures include computed tomography (CT), fluoroscopy, and nuclear scans. CT scans pass X-rays through a patient's body by circling and imaging a section of the body. Images taken are then computerized to form 2D or 3D representations. Fluoroscopy uses a steady beam of X-rays to show the real-time movement of organs and medical instruments within the body.
Nuclear medical scans use radioactive tracers that are injected, inhaled, or swallowed. Said radiotracers give off gamma rays which are detected by a special camera and computer used to image the inside of a patient's body.
Before-mentioned scans expose patients to varying levels of ionizing radiation. Ionizing radiation is electromagnetic radiation with enough energy to detach electrons from atoms or molecules, thereby forming ions. This effect can cause damage to living tissue.
However, due to low incidence, the risk of patient exposure to ionizing radiation is often underestimated. You see the benefits of procedures using ionizing radiation are evident, but the risks, not so much. The reason may be because:
It is hard to predict who is likely to be harmed since risks associated with exposure to ionizing radiation like cancer, occur randomly.

Radiation-induced cancers usually develop years after exposure. So it is difficult to say for sure which exposure caused cancer.
Radiation safety/protection is, therefore, crucial in medical imaging. The International Atomic Energy Agency (IAEA) defines radiation safety as,
"The protection of people from the harmful effects of exposure to ionizing radiation, and the means for achieving this."
What is a Radiation Safety Officer for Medical Imaging?
For a health facility to use ionizing radiation in medical procedures, it must obtain a license or a permit from a regulatory authority. Regulatory authorities include the Nuclear Regulatory Commission (NRC) and the various radiation control agencies of the Agreement States and the Non-Agreement States.
An Agreement State is any State that has signed an agreement with the NRC authorizing the State to regulate some uses of radioactive materials within the State. Note: NRC regulations only cover radioactive byproduct materials and not electronic x-ray generating equipment.
Regulations concerning the manufacture of electronic radiation-generating equipment fall under the purview of the FDA d their use is governed by individual state regulations. 
Now, for NRC and Agreement States, two types of licenses are issued for the medical use of byproduct material:
Specific Licenses of Broad Scope. Issued to medical institutions.

Specific Licenses of Limited Scope. Typically issued to private or group medical practices but are also issued to medical institutions.
A license holder may be required to have a Radiation Protection Program (RPP). The program provides guidance and oversight to radiologists and radiographers in a bid to adequately protect them and their patients during radiotherapy and medical imaging procedures.
The RPP is enforced and directly overseen by a Radiation Safety Officer (RSO). An RSO is, therefore, the individual responsible for the safe use of radiation and radioactive material. He or she must also ensure regulatory compliance.
What is the Role of a Radiation Safety Officer for Medical Facilities?
The role of an RSO working in a health facility such as a hospital, clinic, medical nursing home, medical laboratory et cetera, is best described in his/her duties and responsibilities.
What are the RSO duties?
Enforcing ALARA (as low as reasonably achievable) radiation principle.
Establishing investigation levels for personnel exposure, dose monitoring, radioactive contamination, bioassays, and Xe-133 trap exhaust.
Auditing the RPP and the ALARA program at least twice a year, and the adequacy of procedures for preventing medical
events at least annually.
Reporting incidents as required by regulation such as unsafe radiation levels, accidental exposures, lose of licensed materials et cetera.
Reviewing occupational doses, contamination survey results, and radiation overexposure incidents.
Establishing spill response and decontamination protocols as well as training workers spill response and decontamination techniques.
Approving shielding design specification and identifying restricted, unrestricted, and controlled areas.
Instructing personnel on radiation safety and ensuring training is commensurate with the individual's duties involving licensed material.
Maintaining an up-to-date license and ensuring the timely submission of amendment and renewal requests.
Maintaining radiation machine registrations and confirming machines are calibrated and tested per regulations.
Developing, implementing, and maintaining written procedures to prevent medical events. Plus investigating and reporting medical events.
Authorizing orders for licensed material and ensuring usage, packaging, and storage are per regulations and license conditions.
Guaranteeing patient protection by establishing and enforcing requirements for radiation protection of patients.
Developing patient release from regulatory control (outpatient) protocols.
Ensuring personnel monitoring devices are used and returned at proper intervals, and interpreting and advising personnel on the results of such monitoring.
Monitoring occupational exposure of pregnant staff and modifying their job functions as deemed necessary to keep conceptus dose below the regulatory limit.
Posting or referencing regulatory documents and notices.
Posting and labeling doors, equipment, and required emergency procedures.
What are the RSO responsibilities?
Implementing, supervising, and coordinating the RPP's tasks.
Ensuring that the radiation safety activities being carried out in the facility are in line with licensee-approved policies and procedures.
Reviewing and approving revisions of the RPP before implementation with the management.
Identifying and investigating radiation safety problems.
Initiating, recommending or providing corrective actions for said safety problems.
Verifying the implementation of corrective and preventive action.
Putting an end to operations identified as hazardous.
Updating the safety program in case of regulatory changes.
Informing the management of any safety problems, risky procedures, corrective action, and regulatory changes.
Serving as a member of the Radiation Safety Committee (RSC). An RSC is a requirement for most NRC and Agreement State licenses.
Acting as the bridge between the RSC and radiologic technologists and radiologists.
Acting as the contact person for the regulatory agency. When a health facility is contacted or inspected by a regulatory body, they will want to speak to the RSO.
Providing written notifications of annual radiation exposures to all monitored personnel. The RSO will also be available to respond to any questions regarding the exposure reports.
Signing semiannual sealed-source leak tests and inventories of sealed sources per regulation.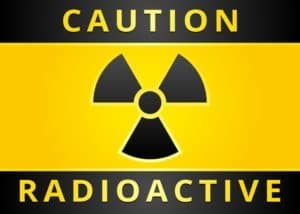 For a Radiation Safety Officer to perform his/her role effectively, the medical facility must give him/her sufficient authority, organizational freedom, time, resources, and management prerogative to:
Implement the Radiation Protection Program

Identify radiation safety problems

Initiate, recommend, or provide corrective action

Stop risky operations

Verify the implementation of corrective action
The RSO must agree in writing to be responsible for implementing the Radiation Protection Program. The duties of an RSO will vary with the scope and complexity of the program of which some, may be delegated. RSO duties are therefore best documented as an attachment to the letter of agreement. But RSO authority and responsibilities can be included in the body of the said letter.
How do I get trained as an RSO?
register for a five-day training course
Radiation Safety Officer training is intended to provide an individual with the technical and practical information needed to be an effective RSO. The training introduces a trainee to current issues and technologies in the medical applications of radiation in a bid to develop and improve a facility's radiation safety program.
The Nuclear Regulatory Commission (NRC) requires individuals to have at least 40 hours of training for the issuance of a Type C specific license of broad scope. To get this training, you need only register and attend a five-day RSO training course. The course is a general introduction to the basic science behind radiation safety and, day-to-day applications of radiation safety principles.
Course instructors are usually experts in imaging physics, dosimetry, radiation safety, and technical services. Once an aspiring RSO completes the training, he/she receives CE credits from the American Society of Radiologic Technologists (33-hour credits, Category A) and the American Academy of Health Physics (40-hour credits).
Course Topics
RSO training courses will slightly differ depending on the educational institution offering them. For instance, some may not meet the licensing requirements for medical use of radionuclides or fluoroscopic imaging. So before you register for any course, be sure they offer the training required for the types of use for which a licensee seeks approval. But generally, an RSO training course covers many topics.
What topics are covered in the RSO training course?
Radiation, radioactivity, and radioisotopes.
Radiation detection, instrumentation, and dosimetry. Participants learn the use and limitations of various types of survey meters like Geiger-Mueller, Ion Chamber, and Sodium Iodide.
Biological effects of radiation, the health effects of exposure to ionizing radiation.
Radiation protection principles and guidelines, including how to perform a contamination survey.
Hazard and risk assessment, reduction, and communication. Applicants learn to identify inherent hazards of diagnostic X-ray, brachytherapy, external beam therapy, and nuclear medicine.
Radioactive waste management, the safe disposal of materials and objects contaminated by radionuclides.
Shielding of medical imaging X-ray facilities that practice radiography, fluoroscopy, CT nuclear medicine, and PET.
Managing radiological emergencies, including radioactive spill emergency procedures.
Workplace inspection and audits. Prospective RSOs learn how to perform a nuclear medicine audit.
Federal and State regulations. Individuals learn how to apply for Radioactive Materials License and amendments using NRC methodology.
Transportation of radioactive materials. Applicants learn how to package, label, and ship radioactive materials according to the Department of Transportation's hazardous materials requirements.
Managing a Radiation Protection Program, this enforces organizational and administration skills.
Course Objectives
Course objectives are statements that define the expected goal of a course. They demonstrate skills or actions that participants can demonstrate after completing the training. RSO learning objectives are that participants:
Develop RSO skill sets specific to University, Hospital, Medical, Health Department, Governmental or Biopharmaceutical lab environments

Gain expertise in maintaining compliance with radionuclide permit and licensing requirements at local, state and national levels

Create and maintain a safe laboratory working environment

Timely assess potential radiation risks and relevant human health effects

Develop an effective risk management plan that serves as a guideline to all the information workers need concerning

radiation use in their department

Understand and apply Health Physics practice in a laboratory setting

Learn management of radiological solid and liquid waste

Understand fundamental sections of the Nuclear Safety and Control Act and Regulations

Gain hands-on experience in the practical application of radiation protection principles

Limit potential for radiological terrorism using laboratory materials
How to tell if an RSO course meets the RSO training requirements of your state
As Radiation Safety Officer responsibilities vary considerably or slightly across various industries, the training requirements also differ. For instance, an RSO in a hospital that offers multiple radiology and radiotherapy procedures will require more training than an RSO within a business with say two sealed sources.
Similarly, the role of an RSO also differs within the same industry. Take the medical industry, RSOs in large healthcare organizations have more responsibilities than those in small or intermediate healthcare facilities. Why? Large healthcare institutions have a wide range of ionizing radiation use, including complex applications of both sealed and unsealed radioactive materials and radiation-generating machines.
Such large organizations are therefore likely to require a full-time RSO with extensive medical radiation safety training and experience as well as board certification, e.g., Medical or Health Physicists certified by the American Board of Radiology (ABR) in Medical Nuclear Physics or by the American Board of Health Physics (ABHP).
On the other hand, small healthcare facilities like private medical clinics have limited ionizing radiation use hence limited risk and fewer individuals to supervise. Individuals appointed as RSOs in such facilities will, therefore, have few responsibilities given that authorized users already act as supervisors of the few workers using ionizing radiation and management is still ultimately responsible for implementing and overseeing the RPP.
Whichever the setting, the best source of information about training requirements will be the regulatory agency that oversees your organization. So before registering for an RSO training course, ensure that the training offered complies with regulatory requirements needed for the types of use for which a licensee seeks approval.
What is RSO certification?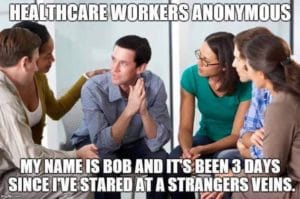 Not to be confused with board certification, RSO certification is the process of validating or attesting that a prospective RSO has received the required training in the types of ionizing radiation use similar to those in the program to be managed.
As mentioned before, the NRC requires an applicant for the issuance of a Type C specific license of broad scope to have at least 40 hours of training and experience in:
Safe handling of radioactive materials,

Characteristics of ionizing radiation,

Units of radiation dose and quantities,

Radiation detection instrumentation,

Biological hazards of exposure to radiation appropriate to the type and forms of byproduct material to be used.
The training offered should be recognized by the regulatory agency that oversees your facility. Once an applicant completes the training, he/she is issued an RSO certification by the training facility.
How much money can I make as an RSO?
The salary a Radiation Safety Officer earns will depend on various factors such as:
Job description, that is, the duties and responsibilities the RSO will have in an organization.

Level of experience, the time spent working in a program with radiation safety problems similar to those in the program to be managed.

Educational qualifications. Is the RSO a degree, masters, and or Ph.D. holder?

Region due to healthcare organizations offering geographic pay differential or adjusting pay rates based on location. Doing so ensures employees get compensated for variations in the cost labor and or cost of living between locations.
Most employers, however, offer salaries based on a candidate's level of education and experience. Here's a breakdown of the average total compensation (base salary plus other forms of compensation like paid leave, overtime pay) you can expect as an RSO based on your experience:
Entry level – $55,982

1-4 years of experience – $60,464

5-9 years of experience –  $75,091

10-19 years of experience – $80,886

20+ years of experience – $87,036
Education-wise, the highest average salary, of $134,545 per year, belongs to radiation safety officers with a Ph.D. in Nuclear Engineering. The minimum annual pay for such education is $98,750 while the maximum is $180,000. A Ph.D. in Health Physics earns an average of $125,066 per year. A master's and bachelor's degrees in the same field are worth $126,822 and $124,161 respectively.
On the region front, of the 5 US regions, the West shows the highest average of $128,480 per year, with a minimum of $66,250 and a maximum of $192,000. The lowest pay was in the Midwest at an average $121,659 per year, with a minimum of $71,250 and a maximum of $186,000.
These salaries are estimates based on multiple salaries of practicing RSOs and salaries listed on numerous job advertisements.
What are the requirements to be a Radiation Safety Officer?
For you to become a Radiation Safety Officer, you must meet the education, training, and experience requirements of the licensing regulatory agency. There are three types of training and experience typically recognized by regulatory bodies:
Certification by a specialty board recognized by the NRC or an Agreement State.
Completion of a structured educational program having 200 hours of classroom and laboratory training plus one year of full-time radiation safety experience under the supervision of an approved RSO.
Identification as an authorized user, medical physicist, or nuclear pharmacist on the license.
Let's discuss these approved RSO training and experience options in depth.
Board Certification
The NRC currently recognizes four specialty boards for RSO training:
American Board of Health Physics
American Board of Science in Nuclear Medicine
American Board of Radiology (ABR)
American Board of Medical Physics
Canadian College of Physicists in Medicine (CCPM)
For a specialty board to have its certification process recognized, it must require all certification candidates to:
Either
Hold a bachelor's or graduate degree in physical science or engineering or biological science from an accredited college or university. And have a minimum of 20 college credits in physical science;

Have 5 or more years of professional experience in health physics including at least 3 in applied health physics.

Pass an examination that evaluates knowledge and competence in radiation physics and instrumentation, radiation protection, mathematics concerning the use and measurement of radioactivity, radiation biology, and radiation dosimetry.
Or,
Hold a master's or doctor's degree in physics, medical physics, other physical science, engineering, or applied mathematics from an accredited college or university;

Have two years of full-time practical training and or supervised experience in medical physics.

Pass an examination that assesses knowledge and competence in radiation safety and clinical diagnostic radiology or nuclear medicine physics.
It is important to note that board recognition only applies to individuals that were certified after the date when the NRC recognized the specialty board. Also, board certifications differ so the qualifications by one may be more suitable to a specific medical facility's need.
Structured Educational Program
In this alternate pathway to becoming a Radiation Safety Officer, an individual must complete 200 hours of classroom and laboratory training and have supervised radiation safety experience. The classroom and laboratory training should cover the following areas:
Radiation physics and instrumentation,
Radiation protection,
Mathematics applicable to the use and measurement of radioactivity,
Radiation biology,
Radiation dosimetry.
The hours required per topic are not stipulated in the regulations and may be attained from one facility or at multiple training facilities. However, an applicant must document the number of clock hours for each topic in the application. If the hours for a specific topic are considered insufficient, a licensing agency may require additional hours.
Experience wise, an individual should have one year of full-time radiation safety experience under the supervision of an individual identified as the RSO on an NRC or Agreement
State license that authorizes similar types of byproduct material uses. The radiation safety experience must involve the following:
Shipping, receiving, and performing related radiation surveys;

Using and performing checks for proper operation of survey meters and instruments used to determine the activity of dosages and radionuclides;

Securing and controlling byproduct material;

Using administrative controls to avoid mistakes in the administration of byproduct material;

Using procedures to prevent or minimize radioactive contamination and using proper decontamination procedures.

Using emergency procedures to control byproduct material; and

Disposing of byproduct material.
Additionally, an individual must obtain a written attestation, signed by a preceptor RSO who has experience with the radiation safety aspects of similar types of use of byproduct material for which the individual is seeking approval as an RSO. The attestation should prove that the prospective RSO:
Has completed a structured educational program;

Has achieved a level of radiation safety knowledge sufficient to function independently as a Radiation Safety Officer;

Has been trained in radiation safety, regulatory issues, and emergency procedures for the types of use for which a licensee seeks approval.
Authorized Individuals and Medical Physicists
A medical physicist, authorized user (AU), authorized medical physicist (AMP), or authorized nuclear pharmacist (ANP) may be designated as the RSO on the license if he/she:
Has experience with the radiation safety aspects of similar types of use of byproduct material for which the licensee seeks the approval of the individual as Radiation Safety Office,

Has training in radiation safety, regulatory issues, and emergency procedures for the types of use for which a licensee seeks approval.

Has sufficient time, authority, organizational freedom, resource, and management prerogative to perform RSO duties.

Holds NRC or Agreement State recognized certifications, licenses, or permits.
Now, there's the matter of recentness of training. The required RSO training and experience, including board certification, must be obtained within the seven years preceding the date of the application. Alternatively, the individual must document having had related continuing education, retraining, and experience since obtaining the required training and experience. Examples of acceptable continuing education and experience include:
Successful completion of classroom and laboratory review courses that include radiation safety practices related to the proposed type of authorized medical use;

Practical and laboratory experience with patient procedures using byproduct material for the types of use for which the applicant is requesting authorization;

Practical and laboratory experience under the supervision of an AU at the same or another licensed facility authorized for the same use(s) for which the applicant is requesting authorization; and

For therapy devices, experience with the therapy unit and or comparable linear accelerator and completion of an in-service review of operating and emergency procedures relative to the therapy unit to be used by the applicant.
Is there a 40-hour radiation safety course online?
Yes, there are 40-hour (or more) radiation safety courses offered online. The online option enables prospective RSOs that are too busy in their professional and personal lives to complete the required training.
The course work focuses on the fundamentals of regulatory requirements and the policies and implementation practices for working with and supervising those who work with radioactive materials and radiation producing machines.
Through lectures, simulated laboratory exercises, and course materials, the online course covers radiation fundamentals, health risks, regulations, licensing, regulatory enforcement, dosimetry, shielding, radiation protection, ALARA, instruments, radiation surveys, quality, shipment/receipt of radioactive materials, Radiation Protection Program (RPP) management, record-keeping, emergency response, and inspections.
So, just like with on-site RSO training, completing an online RSO course will satisfy part of the requirements for obtaining the necessary license to function as a Radiation Safety Officer as stated in 10 CFR 33.15- Requirements for the issuance of a Type C specific license of broad scope:
"At least 40 hours of training and experience in the safe handling of radioactive materials, and in the characteristics of ionizing radiation, units of radiation dose and quantities, radiation detection instrumentation, and biological hazards of exposure to radiation appropriate to the type and forms of byproduct material to be used."
Before registering for an online radiation safety course, ensure that the training meets the requirements of your organization's regulation agency. The registration process for online courses is just as self-explanatory as that of courses offered on-site. You need only fill your personal details, select the certificate(s) for which you wish to register, and pay the course fee. An RSO certification is issued once you complete the course and pass the comprehensive exam.
Summary
It is the responsibility of medical facilities that use ionizing radiation for the diagnosis and treatment of disease or for research to ensure the radiation safety of patients/research subjects, radiation workers, and members of the public. For a medical facility to use ionizing radiation, it must be authorized by a regulatory authority.
The authorization may be a license, a permit, or a radiation machine registration. A facility must comply with the relevant regulations and approval conditions to get approved. Some programs may be required to establish, manage, and enforce a Radiation Protection Program (RPP). A Radiation Safety Officer is the individual tasked with implementing and overseeing the operational aspects of the RPP.
For an individual to qualify as an RSO for a medical facility, he/she must meet various education, training, and experience requirements. The training requirements ensure that the RSO has a basic understanding of the radiation safety issues associated with the approved uses.
The licensee, through an RSO, must ensure that radiation safety activities are being performed according to licensee-approved procedures and regulatory requirements. Some duties or tasks to help maintain compliance are best performed by the RSO, while others may be delegated to other individuals by management (through the RSO).
In medical facilities with ionizing radiation uses of limited scope and complexity, the RSO function is often a part-time responsibility, with the individual having other primary functions. While for large medical facilities, the RSO may be a radiation safety and regulatory expert.
The RSO function may best be accomplished by one RSO but for some medical facilities, multiple RSOs may be the best approach to assure regulatory compliance and radiation safety.